San Miguel de Salinas in Spain.
San Miguel is a municipality in the Spanish province of Alicante in the Valencia region with an area of ​​55 km². In 2017, San Miguel de Salinas had more than 8,000 inhabitants. San Miguel de Salinas is a village located on the edge of the Veja Baja and in the south of the Costa Blanca. San Miguel is located 7 kilometers from Torrevieja. It is also the highest village in the area and from San Miguel you have a beautiful view over the Vega Baja, Torrevieja with its pink salt lake and the sea. It is a small and friendly village but has a total territory of about 54 km² and extends from the interior mountain landscape to the plain, also called 'El Llano', where the salt lakes, the Salinas, are located. The extensive market is there on Wednesdays where you can buy your daily fresh products.
Local roads connect the village with Orihuela, Bigastro and Torrevieja and the Orihuela Costa and of course other villages in the area. The neighboring villages and towns are respectively Almoradí, Orihuela, Torrevieja, Pilar de la Horadada and Los Montesinos. Only 8 kilometers away are the sandy beaches of the Orihuela Costa and Torrevieja. Several cozy centers are only a few minutes away by car, including the large commercial center La Zenia Boulevard. San Miguel de Salinas is very popular for the golf enthusiast because the 3 well-known golf courses Las Colinas, Las Ramblas and Campoamor are located nearby.
The reservoir Embalse de la Padrera is located a few kilometers from San Miguel de Salinas and provides a large part of the Vega baja of water and irrigation water for the farmers. The somewhat higher reservoir, adjacent to the village of Torremendo, is a beautifully protected hilly nature area with lots of almond trees, pine forests and the hamlet Rebate with the Spanish family restaurant of the same name. There are also possibilities for walking, cycling, horseback riding and quad biking, but also by just having a look and admiring nature. You can drive around it and that takes about half an hour by car. The water is always beautiful blue-turquoise because of the crystals that are in the water, and in the evening you can enjoy the many birds and a beautiful sunset.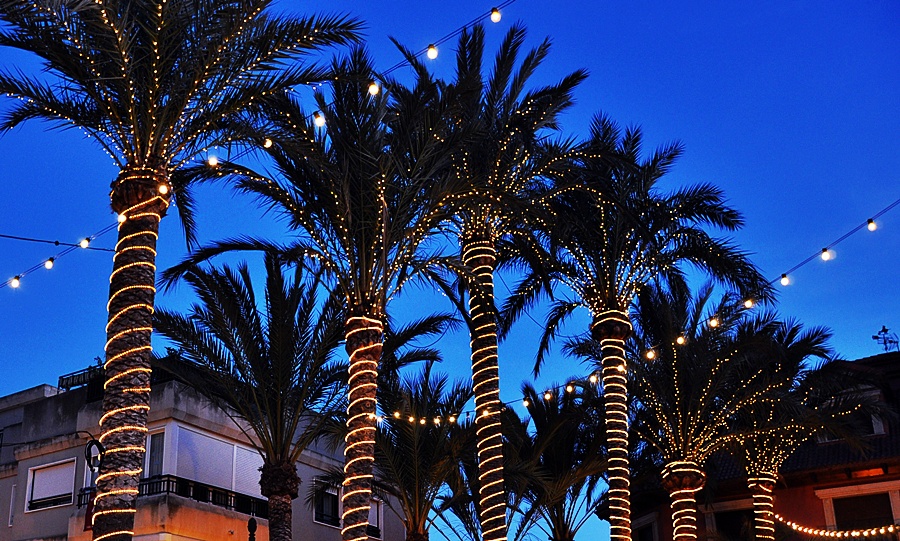 rent renting letting buyingrental hibernate holiday home apartment property or villa in spain costa blanca orihuela costa vega baja san miguel de salinas