Properties on the Costa Blanca
Buying a property in Spain? Spanishholidaydeals.com mediates not only in letting but also in the sale of houses on the Spanish Costa Blanca. Mainly on the Costa Blanca south. We mainly focus on Dutch and English language customers. Our rental and sale houses on the Costa Blanca are located directly on the sea and inland and consist mainly of holiday apartments, townhouses, bungalows and villas. We have a wide network of colleagues on the Costa Blanca south and work together as a group.
View our selection of properties here
Buying a property in Spain is something to think about. You can search the entire internet for owner-occupied homes but to really make a good and well-considered decision, it is wise to first orient yourself in our area of ​​the Costa Blanca south, for example through our tour. Buying a house in Spain can become an apartment, detached villa, a finca or a terraced house in Spain for various reasons:
As an investment
At the moment it is a good time to step in. Because there are many houses for sale and because individuals sell sellers and builders from their homes. Existing homes but also resales are now for too long to buy and bags with many percentages in price. Perhaps it was too expensive a few years ago to purchase a home. Sometimes it is particularly attractive to buy a house on the Costa Blanca for, among others, those who could not afford it first or for those who want to invest now.
As a holiday home
A second home on the Costa Blanca has advantages. You can go on holiday with your family several times a year and enjoy a wonderful time in your own second home. Of course we can, if desired, rent out your property in the intervening period. We have an extensive network and an attractive rental concept both for you and owner, but also for our and your tenants. This way your mortgage, electricity and water and communidad (residents' association) can reduce costs. Possibly your home will also be able to increase in value than it is also an investment. This is not to say that your home has increased by a few dozen percent in a few years, but you should see this more as a long-term investment or a supplement to your pension.
As a permanent residence
Of course there are also emigrants who want to settle on the Costa Blanca. The choice of the home is usually different than if you purchase a home as a second holiday home. The home must meet more wishes and usually be larger in size. That is of course logical, since you are permanently living in it and that is why you should be more critical and emotional. Especially the environment is very important. For example, you might ask yourself: Do you want to live on the lively coast or live more in the more quietly located inland between the Spaniards?
First rent and then buying a property and then let it on the Costa?
It is also possible to first rent something for a few holidays or to overwinter. You can practice well and see if you like the environment, the weather and the life on the Costa Blanca. If so, you can always proceed to buying a property on the Costa Blanca. We also receive requests for hire purchase. This means that you carefully choose which property you want to rent, for example half a year, and if you like it you can buy the house.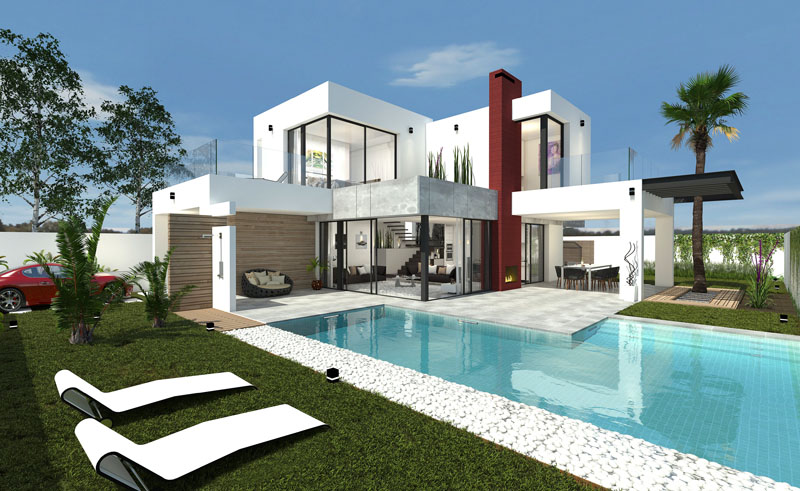 house buy sell rent rent hibernate holiday apartment house villa property punta prima vega baja orihuela costa torrevieja costa blanca spain