San Pedro in the southern Costa Blanca.
San Pedro del Pinatar is located in the Spanish provinces of Alicante-Murcia in the extreme south of the Costa Blanca and has an area of ​​22 km². To the north of San Pedro are the cities of Elche at 67 kilometers and Alicante at 78 kilometers. South of San Pedro is the city of Cartagena at 38 kilometers and to the west lies the city of Murcia at 50 kilometers. San Pedro del Pinatar has more than 25,000 inhabitants. San Pedro del Pinatar got its name in the seventeenth century after the construction by the Franciscans of a chapel dedicated to Apostle Peter. Previously the municipality was known under the name Pinatar. This name was obtained by the existence of extensive pine forests. The book "Libro de la Montería", which deals with the life of Alfons XI of Castile, describes how hunters in the area hunted wild boar during the winter period.
In Lo Pagán near San Pedro del Pinatar mud baths are located and attract thousands of tourists annually with rheumatism complaints. The mud has a tempting effect on the complaints as a result of joint disorders.
History dates back to the Roman era, from which vestiges of houses have been discovered and where the exploitation of the salt flats of Coterillo has begun; salt plains that still work today. These wetlands were formed with the dunes and the beach of La Llana, the oldest of the regional parks of Murcia, and which is a refuge for more than one hundred species of birds, among which the flamingo deserves a special mention.
The municipality is located on the north side of the Mar Menor area and is located on the Mediterranean Sea and partly on the Costa Cálida which is also called in Spanish warm coast. On the territory of San Pedro del Pinatar there is also a nature park, called Salinas y Arenales de San Pedro del Pinatar, also known as Región de Murcia Digital. It consists mainly of lakes where salt is extracted.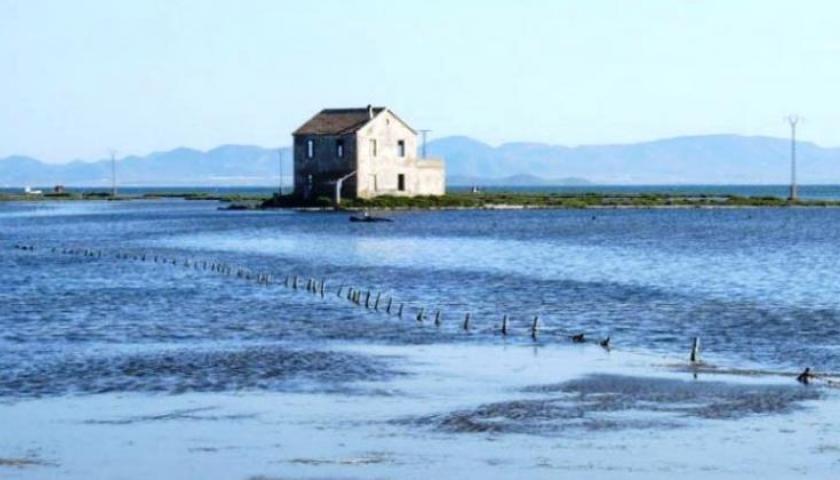 San Pedro del Pinatar is located in the Spanish provinces of Alicante-Murcia in the extreme south of the Costa Blanca and has an area of ​​22 km². To the north of San Pedro