Santa Pola near Alicante.
Santa Pola is a municipality in the Spanish province of Alicante in the Valencia region on the Costa Blanca south with an area of ​​58 km². In 2017, the municipality had more than 30,000 inhabitants. The city has 7 watchtowers from the 16th century, with which the enemy could once be seen. The fort Castillo Fortaleza dates from 1558 and was hired by Italian architects to ensure that the marines who had to guard the coasts were protected from robbery pirates. On the same coast of the municipality, with its beautiful beaches, nowadays many kiters and surfers from all over Europe are active, who can fully enjoy themselves thanks to the favorable wind position. The recently renovated boulevard of Santa Pola is very low-pitched and is tiled with a very nice mosaic. The boulevard has numerous terraces, restaurants and bars where you can enjoy a nice view of the big harbor.
The place Gran Alacant belongs to the cozy fishing village of the city, which has a very central and ideal location. A tourist train runs past the various shopping centers of Gran Alacant and to the beach, more information about this train can be found at Gaspirit Near the salt plains of the fishing village of Santa Pola you can still see many flamingos and other birds in the protected nature reserve. Several beaches are, such as the beaches of Carabassi and Santa Pola are only a few minutes by car. From Santa Pola you can take the boat to the island of Isla Tabarca where you can snorkel and enjoy the Spanish fish restaurants.
As in the whole of the Costa Blanca, you can also visit various lively markets such as the Thursday market of Gran Alacant and / or the Saturday market of Santa Pola. The province capital Alicante is about 10 kilometers away from the city, the beautiful boulevard, the harbor, the castle of Santa Barbara and various entertainment options are certainly worth a visit. Known (fun) parks in the area of ​​Benidorm such as Terra Mitica, Mundo Mar, Terra Natura and Aqualandia are within 45 minutes from Santa Pola.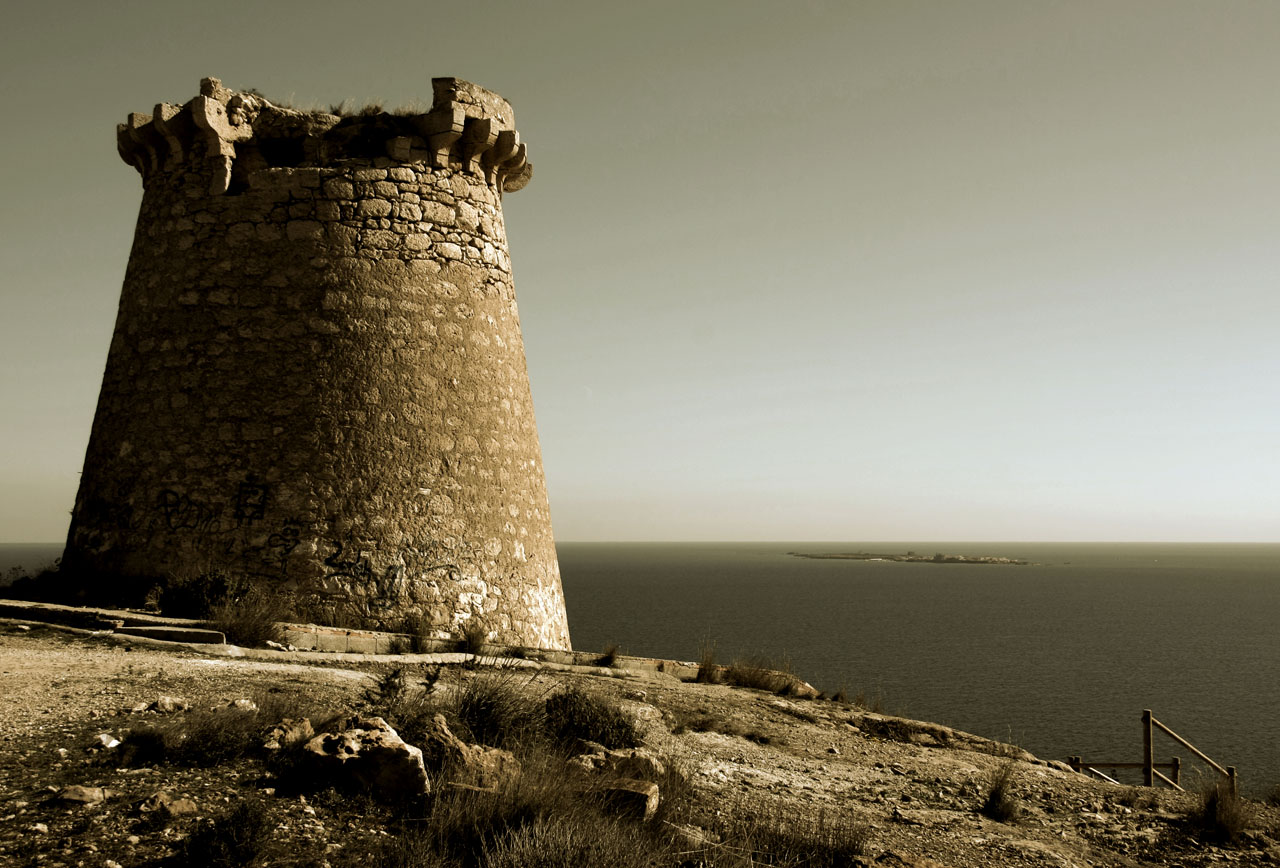 rent renting letting rental hibernate holiday house home apartment or villa in spain costa blanca santa pola