Rojales aan de Costa Blanca.
This town is a good base for getting to know the Costa Blanca area better. In addition to this central location and several golf courses in this area, you drive within 10 minutes to the extensive beaches of Guardamar and La Marina. Less than 8 kilometers away is the charming coastal town of Torrevieja where you can enjoy the promenade and the huge pier, the large amount of shops and visit the shopping center Habaneras with a bowling alley and a mini-fair for the children.
Rojales is a municipality in the Spanish province of Alicante in the Valencia region with an area of ​​28 km². In 2017, the city had more than 20,000 inhabitants. In the last 15 years, many neighborhoods have been added, such as ciudad Quesasa and Benimar, which means that the number of residents has grown considerably. Rojales also has a decent population in terms of non-Spaniards. More than half are not Spaniards of origin. There are therefore also shops and catering establishments that have oriented themselves to the foreigners who live in Rojales and surroundings but are also on holiday.
Rojales has a number of interesting facilities for young and old. There is much to do in the city and surroundings such as horseback riding, tennis bowling, pool and snooker etc. In addition, there is the 18-hole golf course La Marquesa where regular competitions are held, a beautiful nature area just south of the municipality where free use can make the barbeques and facilities there and there is a theater. In Rojales there are also various gift shops, shops, banks, bars and restaurants and there is a weekly market and that is on Thursdays. For fun with slides and swimming pools, you can visit the water park of Rojales which is open from May to October. Both Murcia airport and Elche-Alicante airport can be reached in about 35 minutes.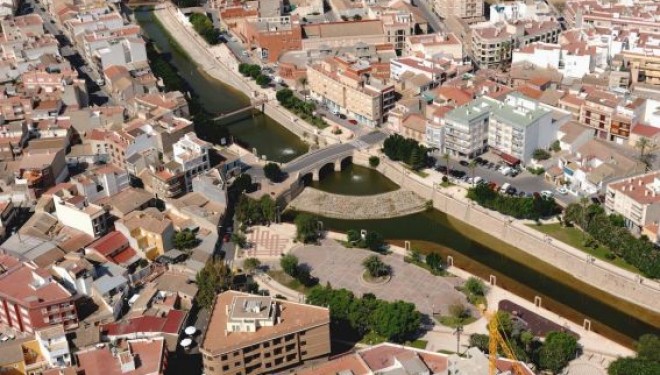 Rojales is a good base for getting to know the Costa Blanca area better. In addition to this central location and several golf courses in this area, you drive within 10 minutes to the extensive beaches of Guardamar and La Marina